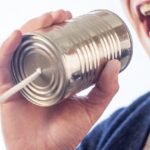 At VBP, we utilize the best virtual communication tools that the remote environment offers. A few of our favorite communication tools are Slack, Google docs, Teamwork Projects, Basecamp, Loom, and Zoom. We have found that Slack is perfect for quick communication.
Google docs provide the perfect platform for collaborating, uploading & downloading documents without the extra step of sending an email. You can track changes, add comments, assign tasks, and share documents with a button's simple click. We've found that the key to success is working smarter and not harder.
When Virtual Becomes Literal
Track the progress and productivity of your projects with Teamwork Projects or Basecamp (among others). Track, check off, communicate, and implement new ideas all in one place. We prefer to use Teamwork Projects to build trust, communicate clear expectations, and track current projects' progress. Loom has been an excellent software for training purposes and quickly sharing "how-to videos."
Replacing in-person meetings with virtual meetings is just as effective and often more productive. Schedule a call, record a session, implement a team meeting, and establish trusting virtual working relationships by utilizing Zoom. In our experience in creating a thriving virtual office environment, communication has been critical. It's essential to over-communicate and ensure that the technology matches the needed task; intentions are clear and concise; interaction happens often and is in a responsive, supportive manner.
Not sure what communication tool is right for you? We're happy to hop on a call or Zoom to discuss!