This is the first in a series of posts that will share a group of content marketing tips to help you promote yourself and your online business, using proven strategies for online marketing success.
It must be said that, knowing why you need a content writer to some extent presupposes you've put in place, or hope to, a content marketing strategy. While you may not have diagramed and developed a specifically outlined plan, if you realize that you can target your content to attract an audience and generate conversions, you're halfway there.
The keys to creating effective content are:
Targeted content that speaks to the needs of your audience.
Offering free, high-value content that makes a difference.
Timely content that is relevant and addresses the pain points of your audience.
Of course, the goal for you and your writer will be to "speak" in your voice, while offering a persuasive message without being "salesy"; that is, in a low-pressure, friendly, but effective way. Your wirter will also understand SEO, as well as how your content needs to be structured to convert.
Content for Marketing
A qualified marketing content writer will be able to create just about anything you need to help you promote your business. Whether you need website copy or a series of tweets, a good content writer can help you create the copy you need, and everything in between.
If you struggle to create your own copy, or simply hate writing, contracting with a qualified content writer can save you a great deal of time, money, and frustration.
Website copywriting – including optimized copy for all the pages of your website: Home, About, Services, and more.
Blog post writing – on subjects of your choice, that speak to your audience and are optimized for SEO.
Social media posts – including Facebook, LinkedIn, and Google+ posts, as well as tweets for Twitter.
Email nurture campaigns – and funnel promotions for any and all events, products, and/or services you offer.
Sales pages & landing pages – for webinars, online classes and programs, book releases, and new products or services.
Newsletters – and any other materials used to keep your target audience engaged.
Ghostwriting – whether eBooks, mini-eBooks, or full-length books, the content writer you choose should be able to help you create a variety of opt-in freebies and written products in your name.
Content marketing, and the content writers, are a part of a long-term strategy designed to help you dominate the search engines, engage site visitors, and retain loyal customers.
A good content writer is versatile, able to write on a variety of subjects within a range of niches. They are good at research and have a solid understanding of keyword use and SEO.
Stay tuned for future posts containing valuable content marketing tips to help you create better content, engage your audience, appeal to the search engines, and increase sales.
Need help with your content marketing strategy, or looking for a content writer? Get in touch with us today for a complimen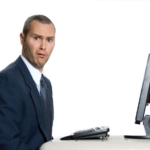 tary consultation.