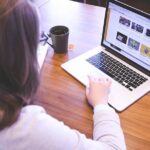 Despite heavy digitization and so many working remotely, 2021 brings hopes for better times: a vaccine for the virus, ease from restrictions due to Covid, and most of all, a return to normalcy!
As we ring in the new year, many are still adjusting to working remotely and all that comes with it. One of the major expectations we will see will be the need for seamless digitization. Paige Smith from Fundbox writes, "Not only do customers expect businesses to have a greater online presence in 2021, they also expect a seamless digital experience. Sixty-eight percent of customers surveyed in Salesforce's State of the Connected Customer report said COVID-19 raised their expectations for business's digital capabilities. That's especially true for millennials and Gen-Zers, the majority of whom prioritize convenience over brand, according to the report."
At VBP we are accustomed to providing a seamless digital experience! So many companies are focusing on digital experiences with the major shift to online shopping, working, school and so much more. There are many areas of focus on digitization but the top 8 trends shaping this transition include:
1. The digital-ready culture. Organizations are under greater pressure to digitize services quickly at scale to meet rising customer demands and create new revenue channels.
2. Democratization of innovation. Line of business users is trying to develop digital customer experiences faster. IT needs to drive cultural change by empowering the business to self-serve and deliver solutions quicker.
3. Composable enterprise. Hyper-specialization has created a groundswell of applications, leading organizations to shift to a composable enterprise to become more agile — where digital capabilities can be composed of existing applications using APIs, rather than being built from scratch every time.
4. Automation. Organizations are using automation to drive operational efficiency and improve business processes. APIs are key to driving automation and scaling productivity.
5. API security. The average enterprise has 900 applications. The proliferation of new endpoints creates new avenues for intrusion, requiring robust API security.
6. Microservices. Organizations are turning to microservices to rapidly build new customer experiences. Companies deploying microservices to production will require some form of service mesh capabilities to scale.
7. The data divide. To keep pace with evolving customer expectations, organizations are looking for faster ways to unlock data and gain insights. 2021 will be the year that data separates organizations from their competitors and customers — the ability to unlock, analyze, and act on data will become foundational to growth.
8. Data analytics. Organizations are investing in data analytics to transform customer experiences. The value of data analytics will be dependent on the data they are fed.
(Vala Afshar, 2020)
As we enter 2021, we can see the expectations increasing in the digitization of companies and products and services offered. If your business is looking to streamline your digital processes, give us a call to find out how we can help!
---
References
Smith, Paige. (2020, November 30). 5 Small Business Trends for 2021 Retrieved from: https://fundbox.com/blog/2021-small-business-trends/
Afshar, Vala. ( 2020, November 17). Top 8 trends shaping digital transformation in 2021 Retrieved from: https://www.zdnet.com/article/top-8-trends-shaping-digital-transformation-in-2021/